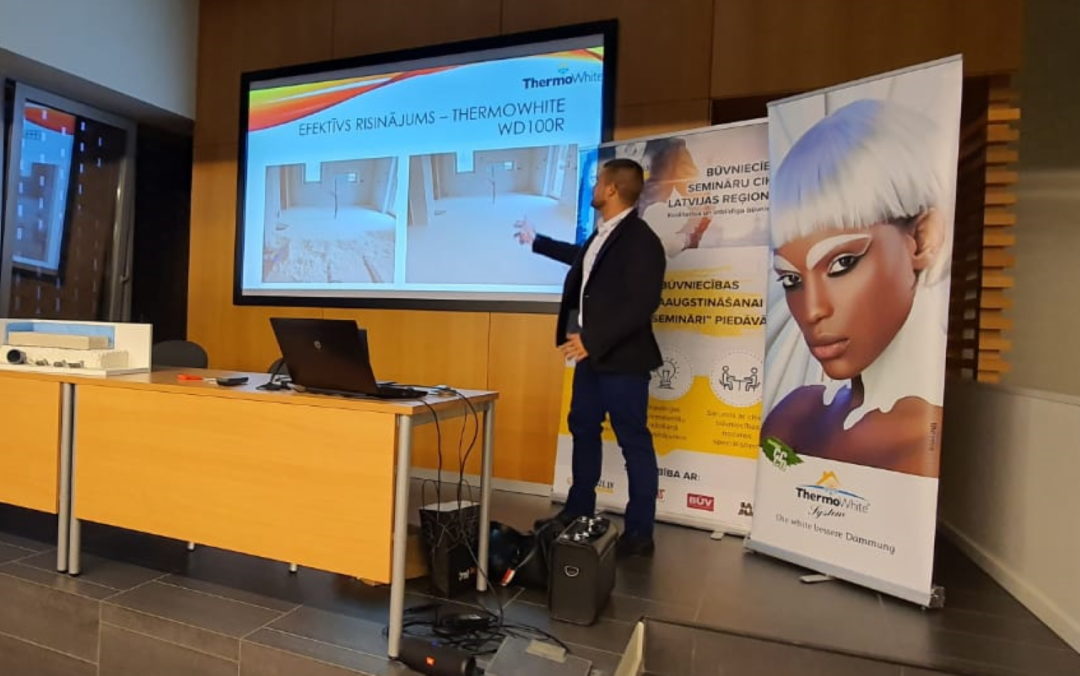 We will visit several cities and towns of Latvia in January and February with the cycle of construction workshops "Modern and innovative construction solutions" in cooperation with Buvbaze.lv.
In workshops we will tell about:
* Thermowhite correct coating technique and coating types;
* Thermowhite thermoshoot  experiment – theory versus facts;
* benefits of Thermowhite compared to other materials;
* Thermowhite load characteristics.
Workshops will be held at:
22.01. Kolumbs hotel, 32 Kursu Str., Liepaja
23.01. Samrode, 2 Zvana Str., Ventspils
29.01. Daugavpils Olympic Centre, 1 Stadiona Str., Daugavpils
30.01. Madona Municipality Council, 1 Saieta laukums, Madona
06.02. Jelgava hotel, 5 Liela Str., Jelgava 
27.02. Wolmar hotel, 16A Terbatas Str., Valmiera
Participation in all seminars is free.
Apply
See you soon!